To Your Health
What makes Dr. B. Abraham, P.C.  (Abraham Family & Geriatric Medicine) stand out the most is its approach which is to recognize that overall health is essential to increased quality of life and that "health" has many components. Dr. Ben Abraham opened his first private practice in Erie, Pennsylvania in 1982 and Abraham Family & Geriatric Medicine in Snellville, Georgia in 1992.
Our highly-skilled team works tirelessly to make your visits at Abraham Family & Geriatric Medicine as efficient and productive as possible. As primary care physicians, we strive to provide high-quality healthcare. Care that is safe, effective, patient centered, timely, efficient and equitable. We combine state-of-the-art procedure equipment with founded medical knowledge to help you look and feel your best. Dr. Abraham and his staff have over 50 years of combined medical experience to better serve Snellville, Stone Mountain, Lithonia, Lawrenceville, Lilburn, Loganville, Dacula and Grayson-area patients. Browse our list of medical services or contact our office to learn more about our family health, geriatric medicine, disease management, and medical studies.
What We Do
Health care is a vital part of life.  Abraham Family & Geriatric Medicine encourages the importance of establishing a relationship between a qualified physician and their patient to improve the treatment and prevention of general medical concerns.  From immunizations, routine check-ups, illness treatment and physical exams, our menu of primary care services are all about keeping you and your loved ones healthy.  Our fully-equipped office is home to 14 exam rooms and two waiting rooms so that we may be able to provide a comfortable and relaxed atmosphere for our patients.
As an Osteopathic Physician, Dr. Ben Abraham embraces diverse medical knowledge to treat age-related ailments including heart failure, mobility issues, dementia, geriatric syndrome, arthritis, dermatological screenings and pain management. As a practice, Dr. B. Abraham, P.C. believes in combining traditional and emerging medical techniques to help patients explore alternative and traditional therapy options to better their overall health.
Looking good is a big proponent in helping you feel your best. Dr. B. Abraham, P.C.'s aesthetic providers combine their extensive training in anti-aging and aesthetic skincare treatments to provide effective solutions for fat reduction, skin tightening, facial rejuvenation, wrinkle reduction, spider vein removal and more.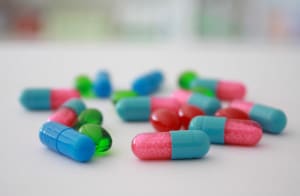 Abraham Family Medicine & Geriatric is involved in many clinical trials ranging from serious illnesses like influenza to conditions such as diabetes, hypertension, heart disease, high cholesterol and COPD. Dr. Abraham and his team choose the studies they feel will benefit their overall patient base. To learn more about our medical research, please contact our research team.
Available for a Limited Time: Phoenix Roasters Coffee & 127 Legacy Foundation T-Shirts
This holiday season, the 127 Legacy Foundation is offering a pair of great holiday gifts including T-Shirts and delicious Indonesian Mandheling coffee from Phoenix Roasters. This rich, robust flavored medium-dark roast comes from northwest central Sumatra, not far from the orphanage we sponsor, Hope of Nations Children's Home.
The price for a shirt and a 12oz bag of coffee is $20 (or purchase either item separately for $10) and ALL proceeds go to benefit The 127 Legacy Foundation. Coffee is available to purchase in-person at Abraham Family Medicine or via Phoenix Roasters while supplies last. If you have any questions or would like to place an order, please contact Abraham Family Medicine or email order@phoenixroasters.coffee today.
Read our Blog
Receiving your required immunizations is an essential part of avoiding a wide variety of preventable diseases and sicknesses. Immunizations, sometimes referred to as vaccinations or shots, help prevent the spread of dangerous (or even deadly) illnesses including the flu, measles, pneumonia, and more. Although they are commonly associated with children, adults need certain immunizations as […]
Here at Abraham Family Medicine, we hope that everyone is having a great summer. We understand that the summer season is a very popular time to be outside taking in the beautiful weather. However, it's important to remember to enjoy your fun in the sun safely. Too much sun exposure can negatively affect your skin […]
Alzheimer's disease is the most common form of dementia. It currently affects over 5 million American adults and experts believe this figure will exceed 16 million by the year 2050. In honor of Alzheimer's and Brain Awareness Month this June, we thought now would be a perfect time to provide some helpful information about this […]